Quform version 2.7.0 is now available, grab it by going to Forms → Settings → License & Updates → Check for updates, it's also available for download on CodeCanyon.
In this update we have added a few useful features and options. Read on to see the highlighted features in this update, and the changelog for the complete list of changes.
Fancybox 3
We've added full support for using Fancybox 3 with popup forms, you can enable this by going to Forms → Settings → Tweaks & Troubleshooting and setting the Popup script to Fancybox 3.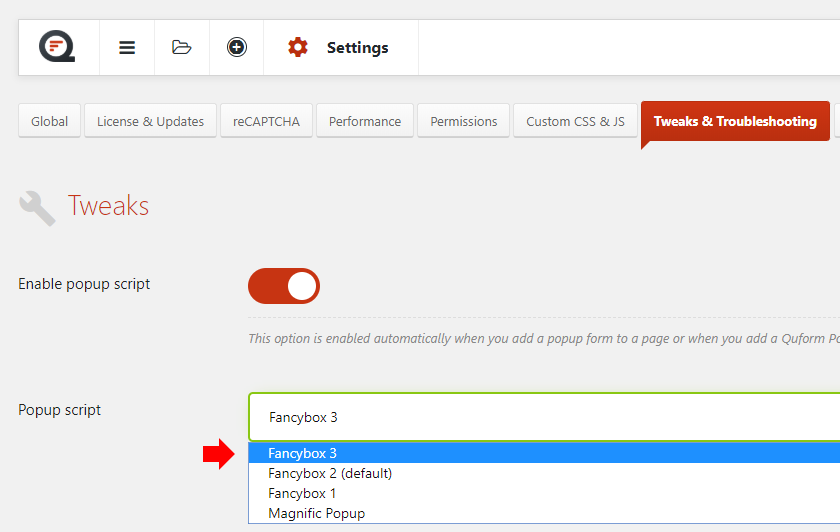 Changelog
Added Fancybox 3 as a popup script option
Added hooks to allow modification of the URL of an uploaded file
Added hooks to allow modification of the upload URL and path
Added hooks when resending notifications
Added style selectors for the File Upload dropzone
Fixed an issue when creating custom elements
Fixed the post ID and post title being empty when the form is on archive pages
Fixed the "Hide form" confirmation option when the "Use Ajax" option is disabled
Fixed error message position when the fields have a set width with RTL