Quform version 2.6.0 is now available, grab it by going to Forms → Settings → License & Updates → Check for updates, it's also available for download on CodeCanyon.
In this update we have added a few useful features and options. Read on to see the highlighted features in this update, and the changelog for the complete list of changes.
WordPress 5.0 editor block
We've added full support for the new block editor in WordPress 5.0. To insert a form using the block editor, go to Add Block → Widgets → Form.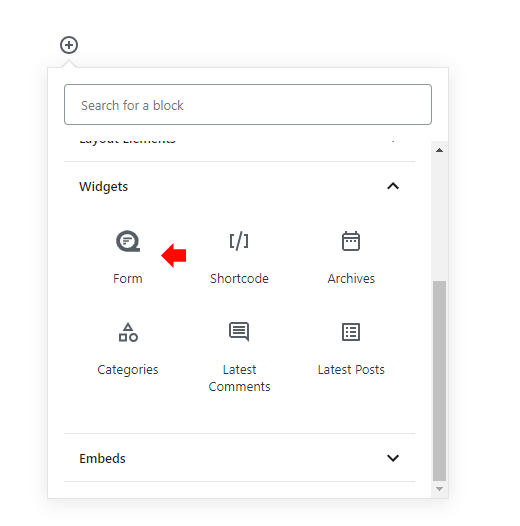 Once you've inserted the Form block, you can choose the form and configure the settings in the block settings panel.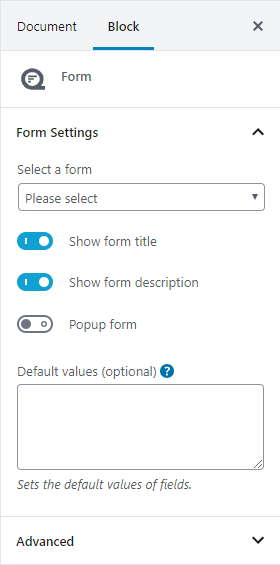 Resend notification emails
On the View Entry page we've added a new feature to resend notification emails. When viewing an individual entry, click the resend notifications icon at the bottom right corner of the page.

Then choose which notifications you'd like to resend and click Resend.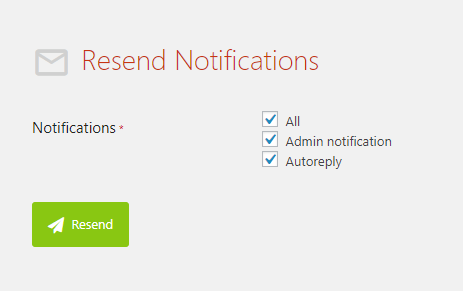 Theme color options
We've also added options to set the theme color scheme to make it easy to override the default theme colors. To do this, go to Edit Form → Settings → Style → Global and select a form theme (other than None or Minimal). You'll then be able to configure the theme Primary/Secondary color, and Primary/Secondary foreground color, using the colorpickers.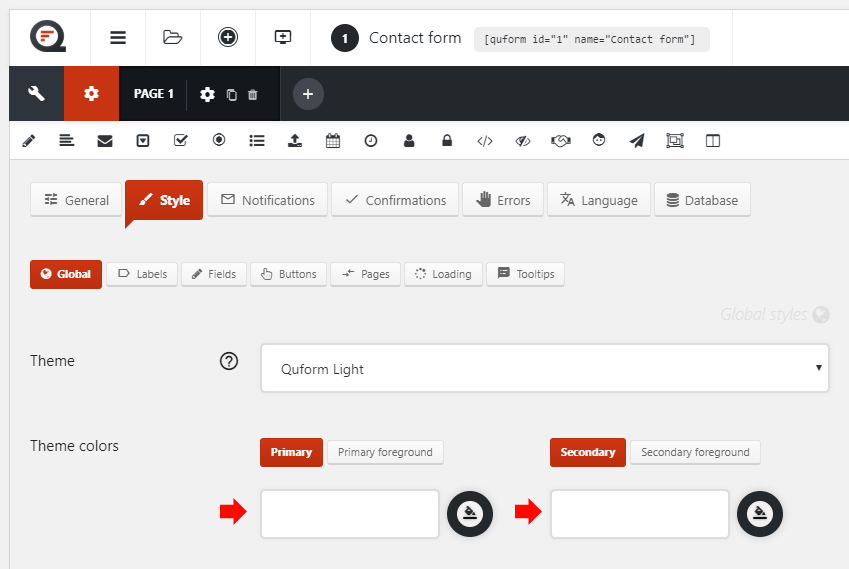 Depending on the theme, these colors will be used to set the field borders, button background and button text colors.

Changelog
Added compatibility with WordPress 5.0 and an editor block to insert forms
Added a resend notification feature to the view entry page
Added options to set the form theme color scheme
Added options to set the default value on the separate parts of the Name element
Added the separate parts of the Name element to the export entries field list
Added a filter hook to filter the entry values when migrating entries
Added the Indonesian plugin translation
Fixed an issue with the Radio/Checkbox option label size when using images